January Niche Site Update – QuitShisha.com
It's been two months now, since I have launched my Niche Site, to build awareness about Hookah Smoking health issues. As much as I would have loved to heaved worked on this, I haven't been able to, but we still managed to post a new article every week or two, and the traffic has started to increase gradually, along with some awareness being built up though social media platforms.
Here is an update on the progress of the site: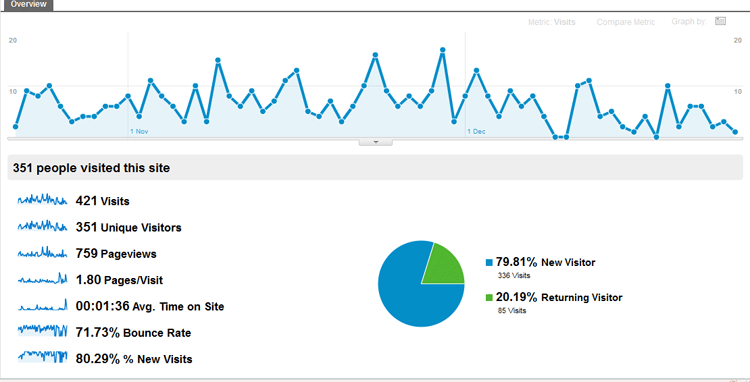 Traffic:
From the day the site was launched we have had a total of 421 visits on the site, with the average user spending aprox one and half minute on the site, and visiting about two pages. Now this number may seem not at high at all, but again from the time invested this is a reasonable figure.
The top countries that visited the site were: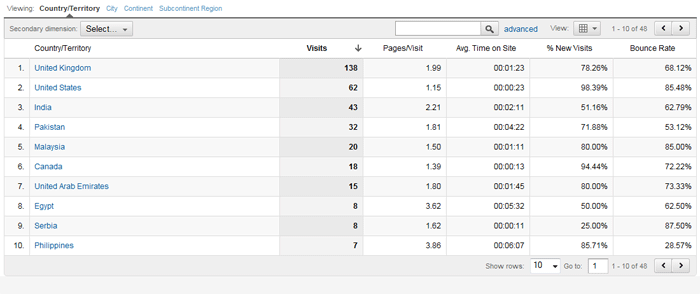 Top Keywords that bought organic traffic to the site were:
how to quit shisha
Quit Shisha
Shisha effects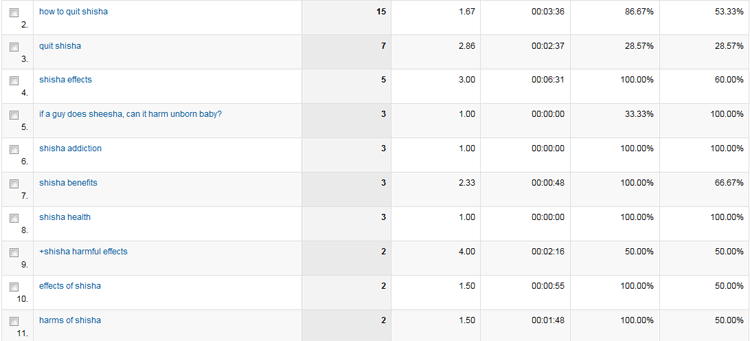 The top pages that were visited the most were:

Ranking Results
The sites ranking has improved, where else before some of the keywords were ranking way after the 100 position, now I have my main keywords round about the 50th position. Which is not bad for two months of part time work.
| | | |
| --- | --- | --- |
| Keyword | Google.com position | Bing position |
| effects of shisha | 56 | 12 |
| harms of hookah | 17 | – |
| quit shisha | 12 | 1 |
| quit hookah | 42 | 67 |
| harms of shisha | 12 | – |
| effects of hookah | 88 | – |
| Shisha Health | 88 | 8 |
| is shisha harmful | 80 | 7 |
| Hookah Cancer | – | – |
| Hookah Health Risks | – | – |
| How to quit shisha | 24 | 2 |
What Next
I am now in the progress of writing more content for the site, along with also building a strong link back campaign. The whole purpose of this niche site is to build awareness of effects of shisha smoking, but also to see how one can build a niche website as a part time project, and build it up to first page of search results.
Article By: Wasim Ismail
Wasim's a project manager at Alrayes Web Solutions along with an online SEO consultant & blogger for business at wasimismail.com, specialising in online business.